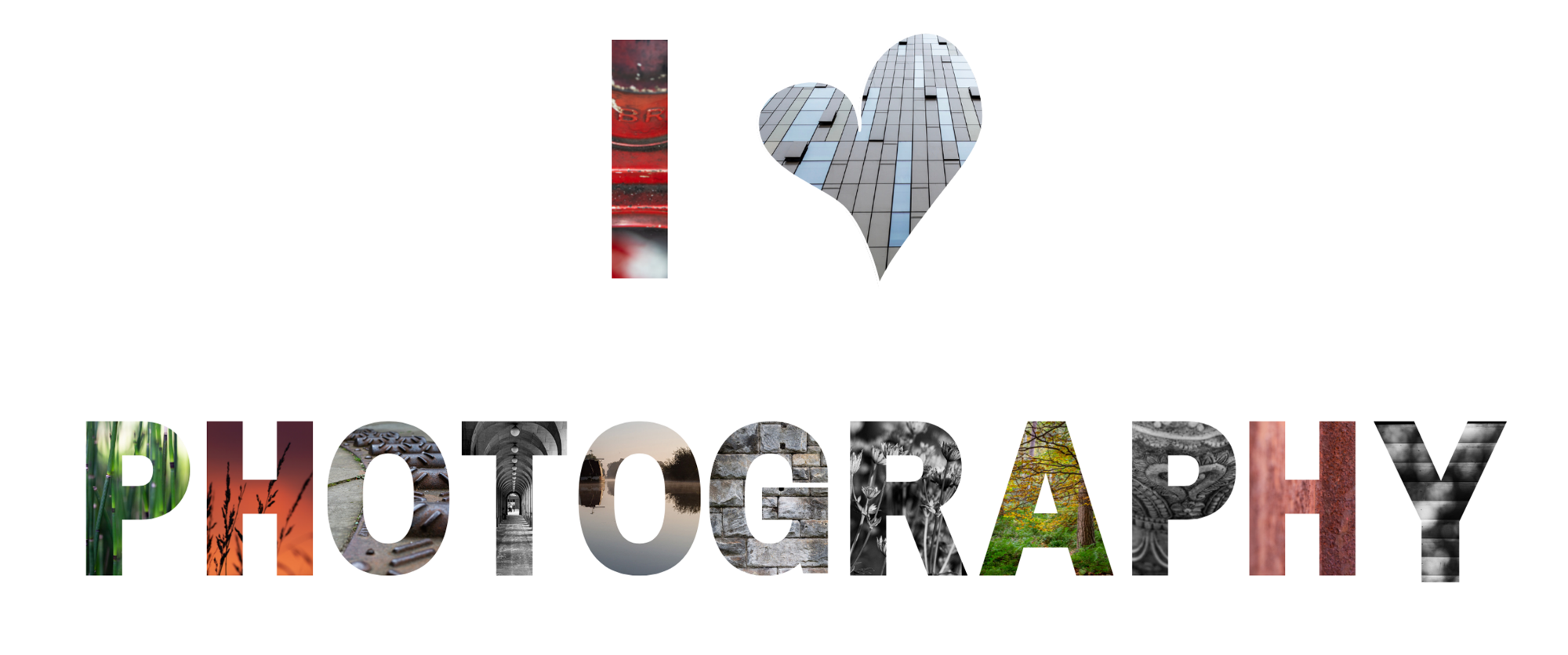 I believe that photography can be fun for everyone and in the challenges I do via my Facebook page everyone has lots of fun. Not everyone is on Facebook though so this year I am adding the free challenges to this page so that more people can have a go. You can use your camera or your phone camera. Why not challenge your family and friends.
The 2022 challenge! Last year we did the find-it challenge, this year we are going to make the I love photography image that you see above, only each month I will tell you what you need to take pictures of to fill your letters.
Don't panic! You can either save the pictures and then I can put them into the word for you or I will give you the template in case you want to have a play yourself! Each month I will post your theme and what you need to do. We will be taking pictures for this each month until October and then in November we will be putting it all together.
Let's begin!
January 2022.
You need two things this month as we are doing the I and the heart. For the letter 'I' you need to take pictures of you, with you in or things that are about you. For the heart, take pictures of things you love. Then you can pick your favourite of each to fill your letters.
February - Patterns for the letter P
March - Hats for the letter H
April - Orange (the colour or the fruit)
May - Taps
June - Onion
July - Grass
August - Rain
September - Apple & Pattern (for A and P)
October - Hinge(s) and Yellow (for H & Y).
November/December - catch and up and put it all together. I will pop a video on how to do this here and on my Facebook page at the start of November.
Either save the pictures somewhere safe and then send them all to me at the end or you can have a go with this Canva template. <<click here>
To watch my youtube video on how to put your pictures into the Canva template <click here>