I believe that photography can be fun for everyone and in the challenges I do via my Facebook page everyone has lots of fun. Not everyone is on Facebook though so this year I am adding the free challenges to this page so that more people can have a go. You can use your camera or your phone camera. Why not challenge you family and friends.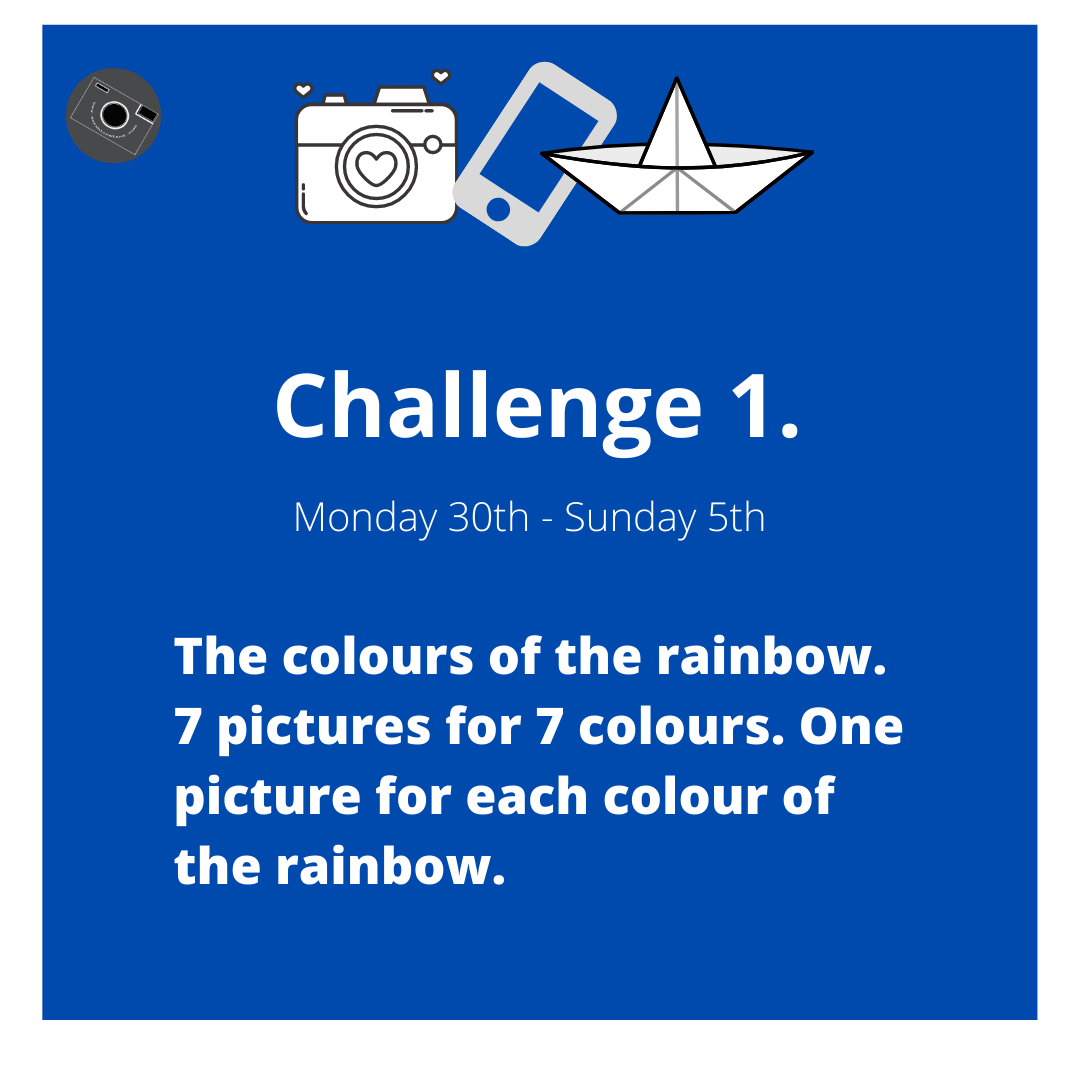 Here is the first challenge. 30th August - 5th September
Here we go, challenge number one! You have all week to do this one. The colours of the rainbow. There are 7 colours.... Red, Orange, Yellow, Green, Blue, Indigo and Violet. Take one picture for each colour. So one picture that is red, one that is orange, one that is green etc. Go for it and have some fun. Challenge your friends, family and work colleagues to join in and let's have a brightly coloured week.
Sarah x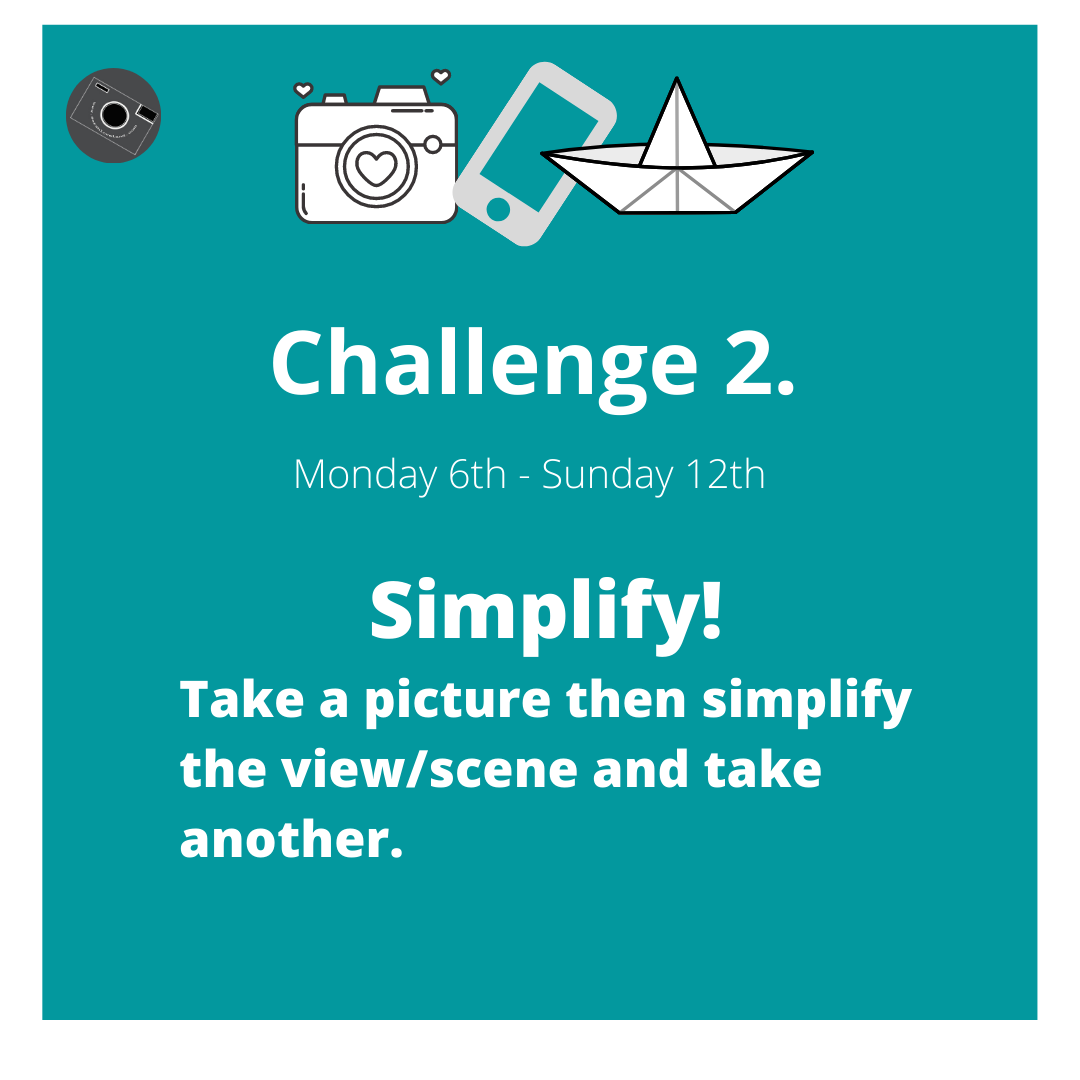 Challenge 2!
Monday 6th September - Sunday 12th September
Simplify. Often in pictures we include too much so let's practice simplifying things. Take a picture and look at it. What could you leave out? Maybe you need to get in closer or change your angle. Can you simplify your first shot and take another? Maybe you can simplify it even further? Give it a go. You can pop your pictures in the comments of this post.
Sarah x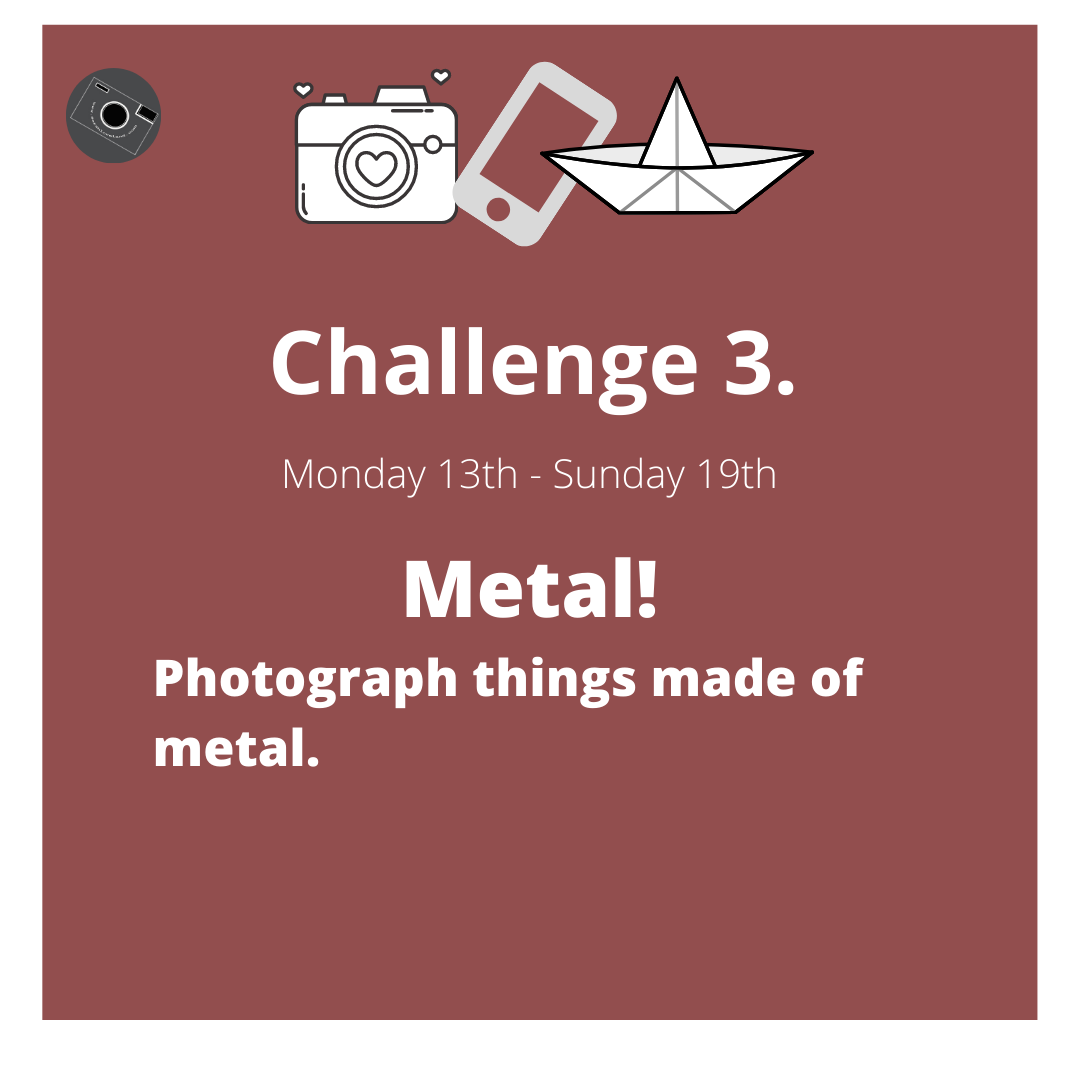 Monday 13th September - Sunday 19th September
Metal! This week photograph things made of metal. Whether they are shiny things, rusty things, painted things, rough or smooth things, metal gives us so many interesting picture opportunities. Have fun!
Sarah x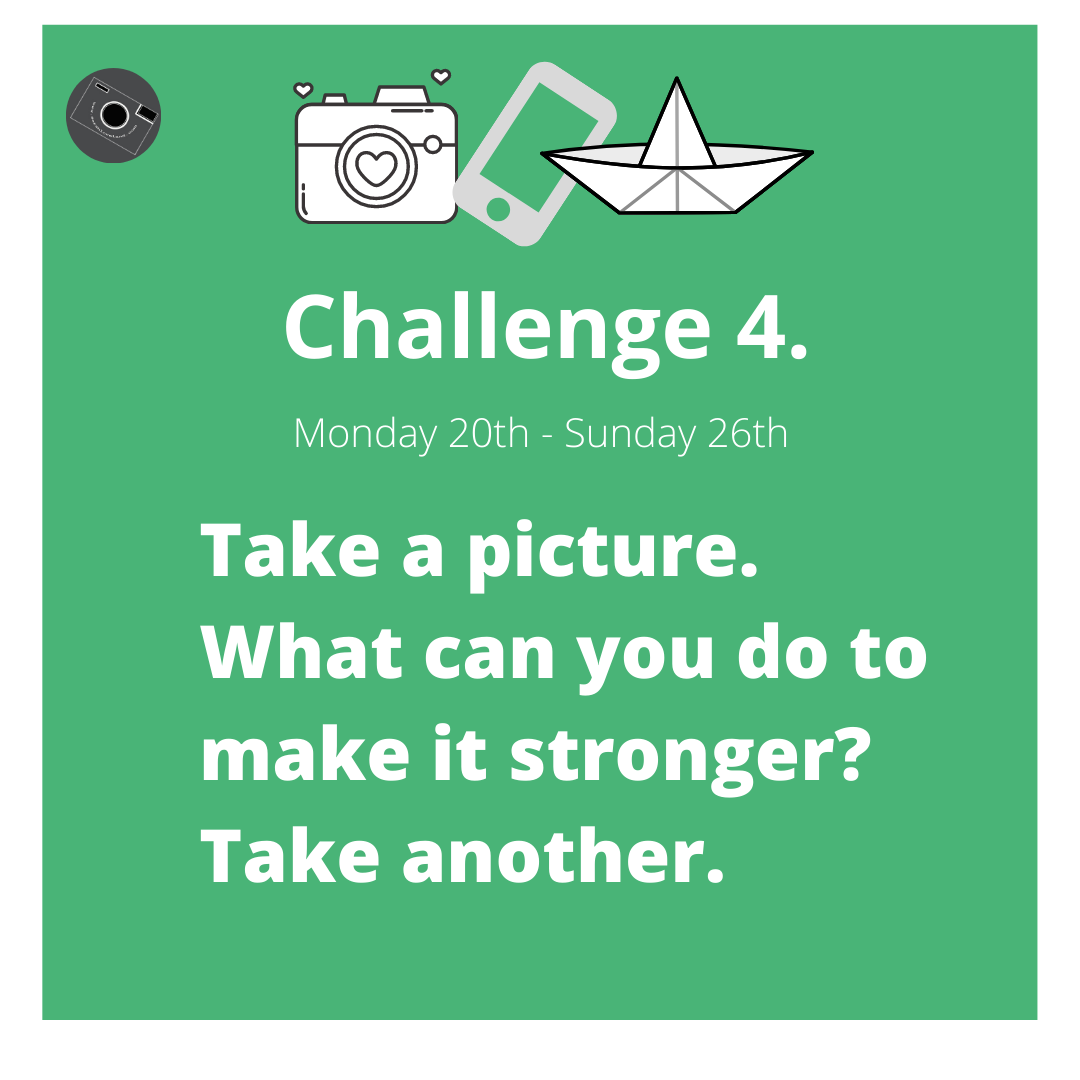 Monday 20th September - Sunday 26th September
Take a picture and then make it stronger. Sometimes moving to a different position or changing the shooting angle can make a picture stronger. Maybe cropping in or changing it to b&w will make it stronger. Designed to help you think about what you are photographing, what you like and don't in an image and to help you make your pictures stronger.
Sarah x
Each month I will give you three things to find and photograph. At the end of the three months you'll have all the things for a mini grid and by the end of the year all 36 things.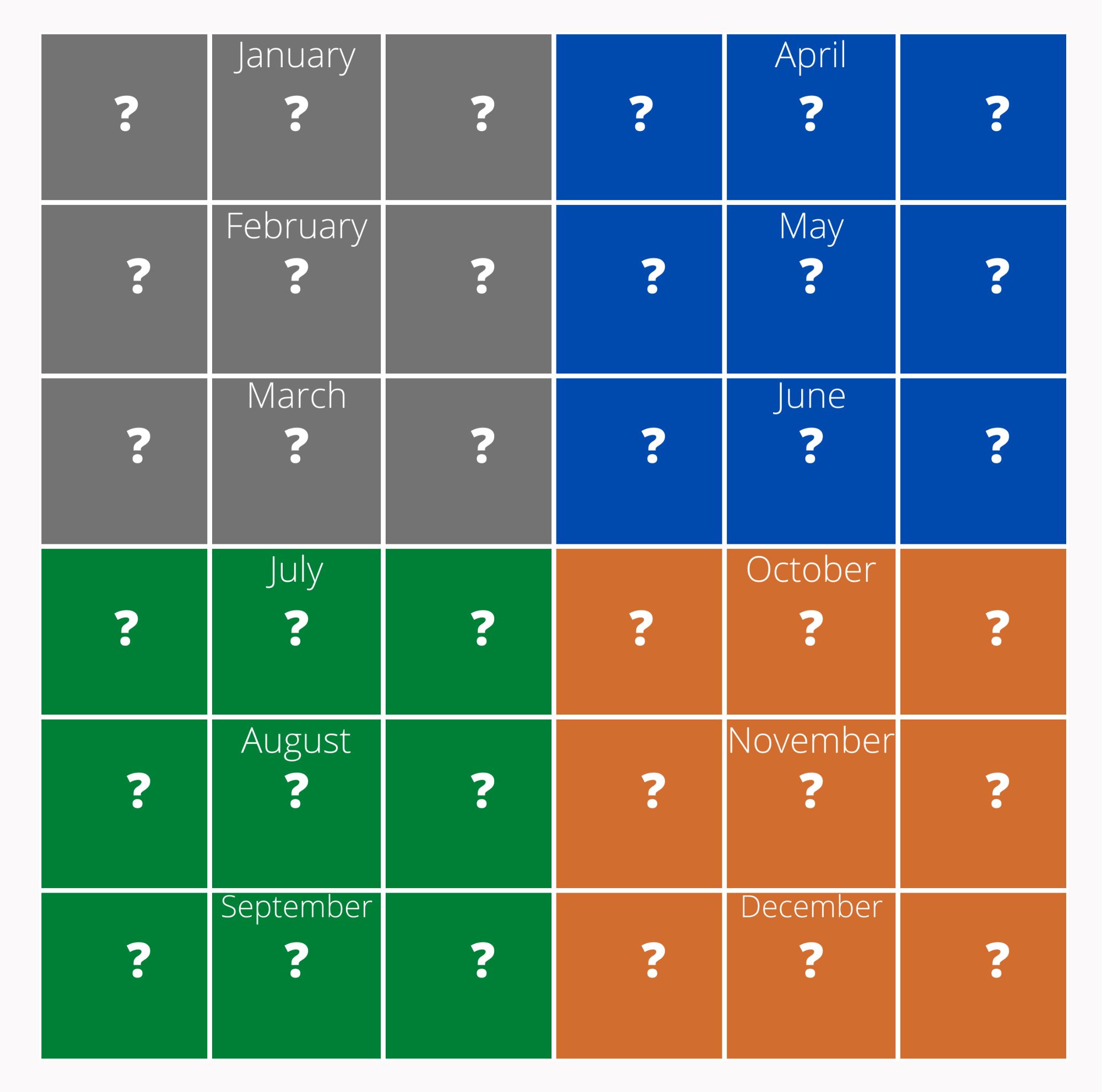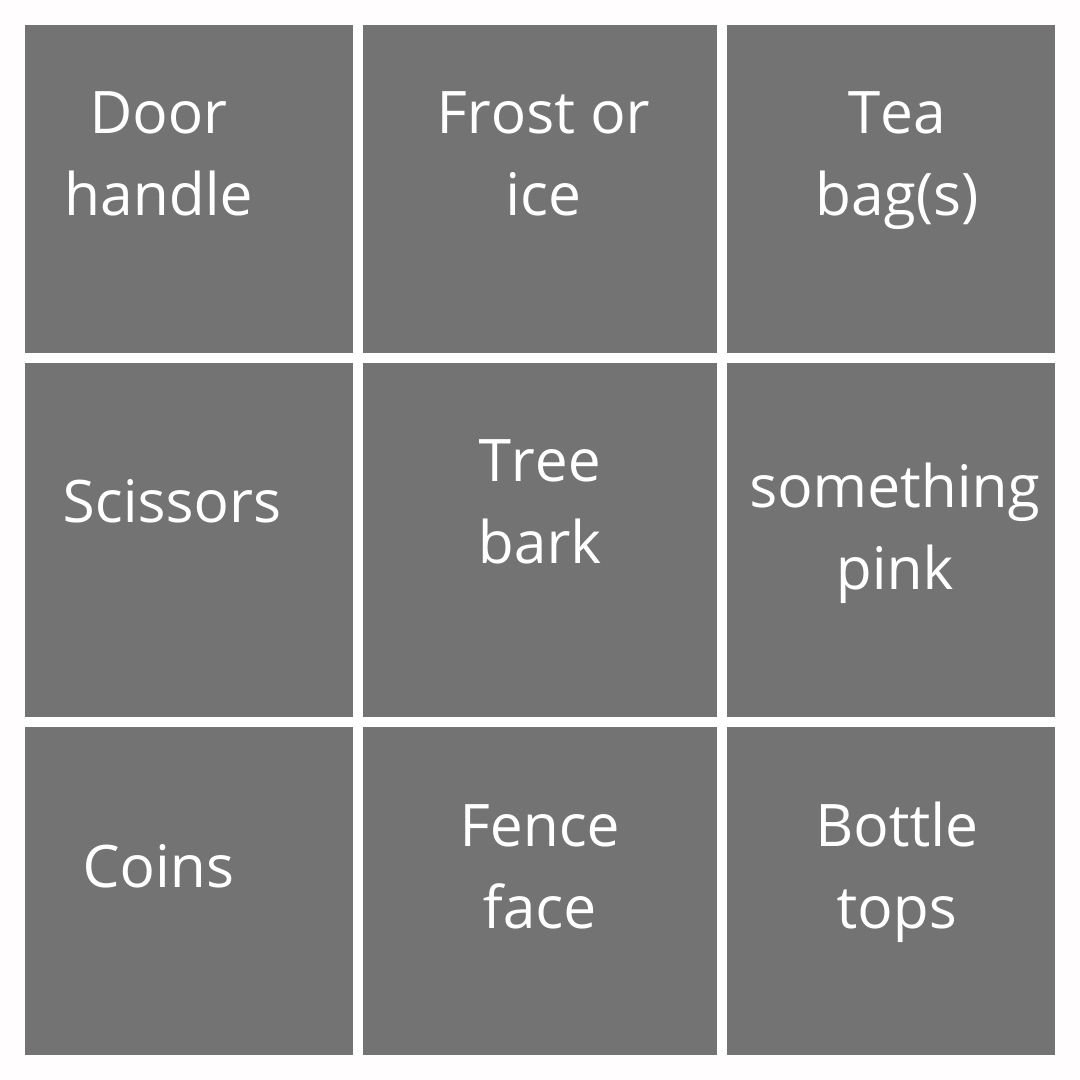 Here is are the lines for January, February and March. FInd and photograh these things.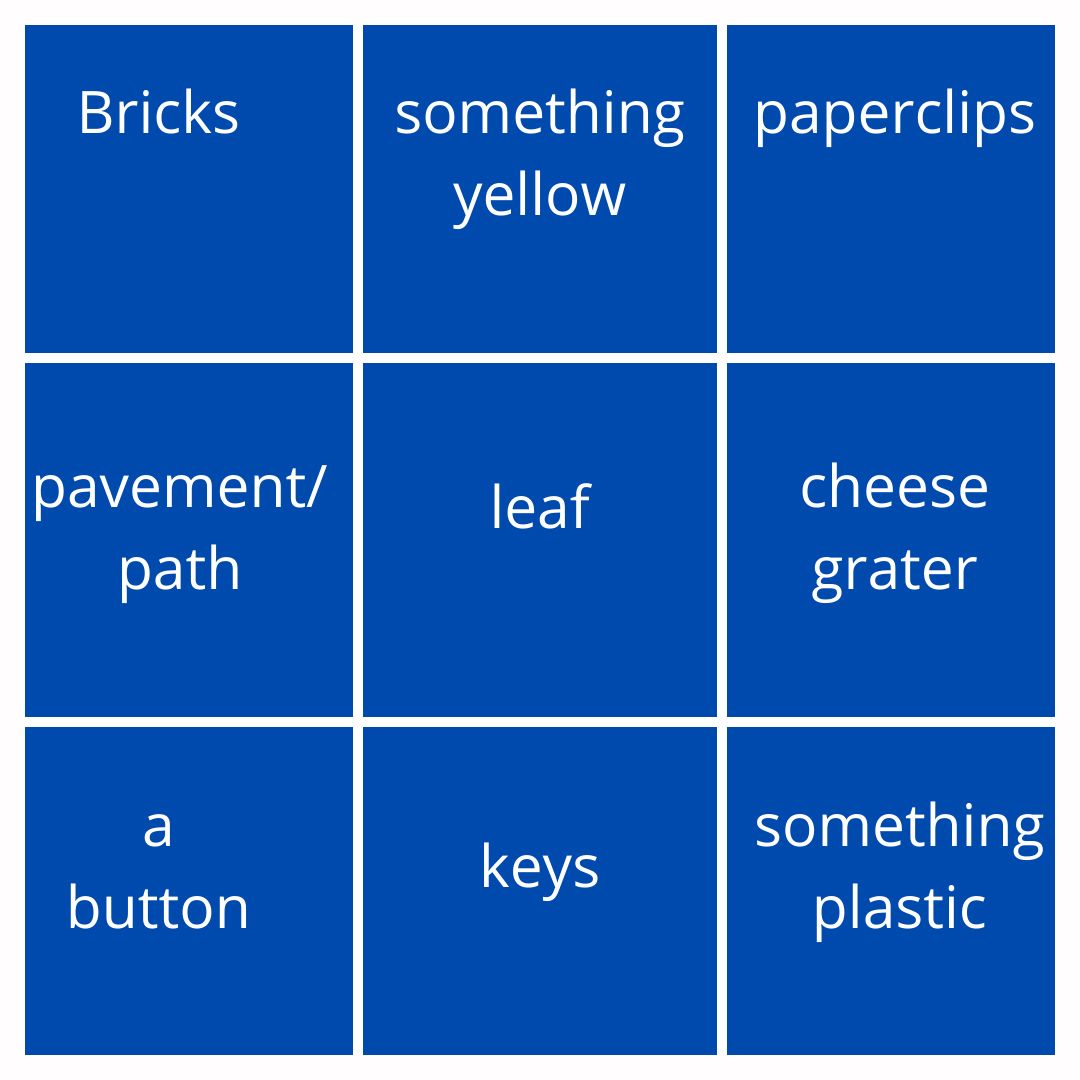 Here are the lines for April, May and June.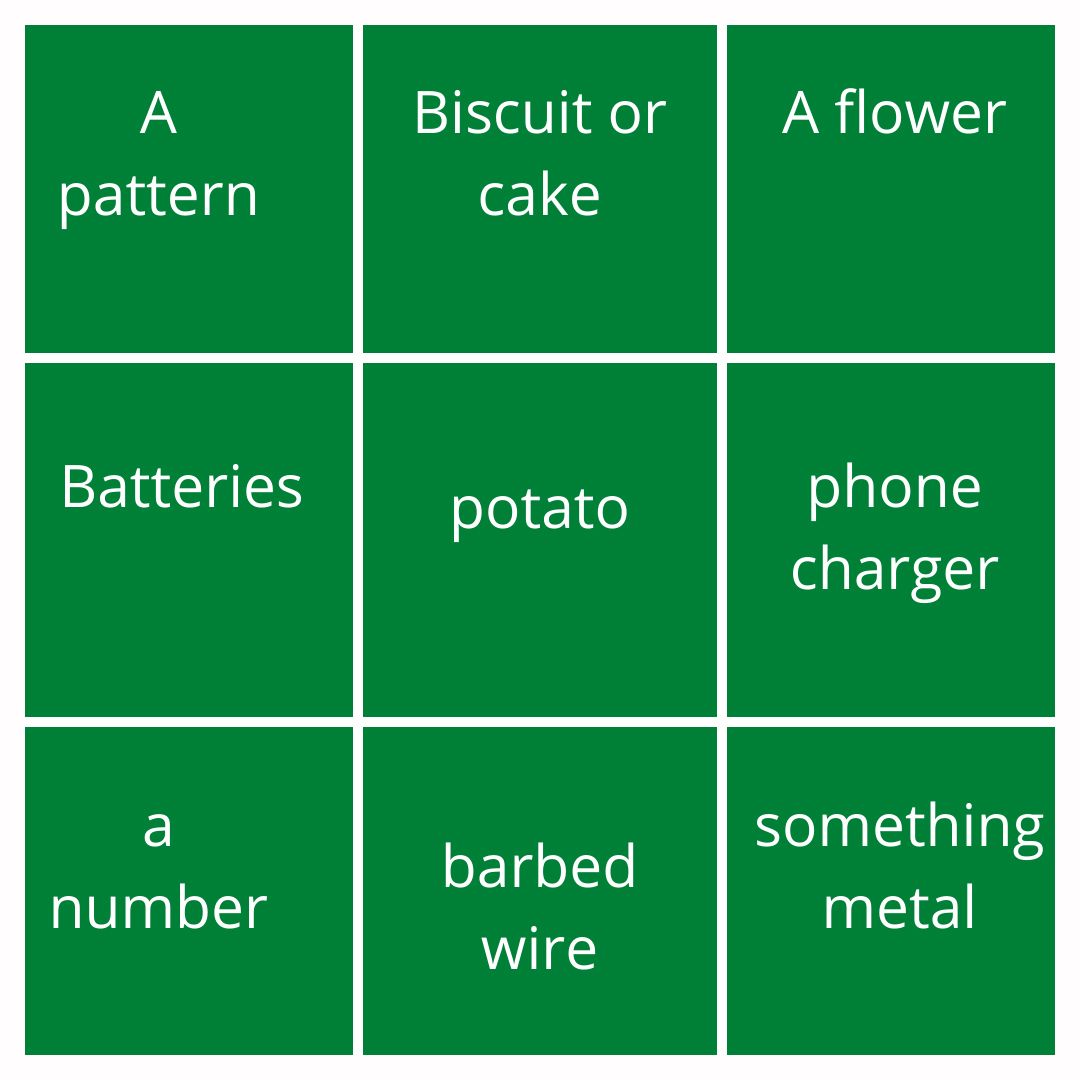 Here are the things to find for July, August and September.
Below is a video showing you how you can create your a grid of pictures on your computer using canva.
The video below shows you how you can create a grid with your pictures using the Layout app (by Instagram) on your phone. You don't need to have Instagram.