Making the person behind the camera smile!
Posted on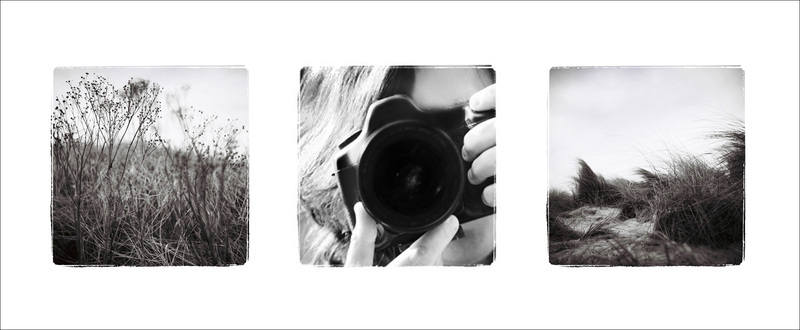 I love the moment when a client smiles during one of my lessons. It happens when they've taken a picture that they really like. Sometimes it's because they have discovered that their camera can do something that they didn't know it could do, and sometimes it's because they believed that they weren't any good at taking pictures. 'Oh I'm rubbish at taking pictures' they say, and then by the end of the lesson they are smiling. They have surprised themselves with what they can actually do. That makes my day. There is nothing like making someone happy.
People take pictures on their phones and on all types of cameras these days; Capturing moments, sometimes successfully and sometimes not. When people think about learning photography, they are often put off by the complicated camera menu and all the settings. They apologise to me for only being able to turn it on and press the button or for using auto modes. That's ok, really it is!
I love doing the one to one lessons because photography is quite individual. We see things differently, we like different things and we learn differently. I believe in a keeping it simple approach and not getting too bogged down by technical jargon. I thought I'd tell you some of the different sorts of lessons I have done recently to give you an idea or the variety and the things that I get up to.
Just yesterday I did a lesson for the father of a bride to be. He is not the main photographer at her wedding but has been given a bit of a role in photographing the bbq the evening before. He also wanted to be able to take great pictures of the wedding and said to me that he didn't want to let his daughter down. We went through the day and the settings that he could use. We simplified everything as much as possible so that on the day, there aren't too many things to think about.
I recently did a lesson for a fabulous local florist. She wanted to be able to take photos of bouquets using her phone so that she could upload them straight onto Facebook. Before the lesson, her pictures weren't doing her wonderful bouquets justice. I went to her studio and we looked at the best way to photograph her flowers. We looked at settings, light and camera angle and her pictures immediately improved.
Other lessons have included parents that want to be able to take better pictures of their children so that they can record them as they grow up. Lessons where clients like to photograph their gardens whilst others like to photograph scenery or pets. Some clients have pocket cameras whilst others have DSLR or bridge cameras. Some clients are retired and some are just entering their teens!
The variety is fantastic, but the most important thing is that you get to learn what you need to know. Whether it's for business, capturing your family or just for fun, you can learn how to take better pictures!
For information on lesson prices visit http://www.sarahloveland.com/photography_lessons_workshops.html