Open water swimming - the madness continues
Posted on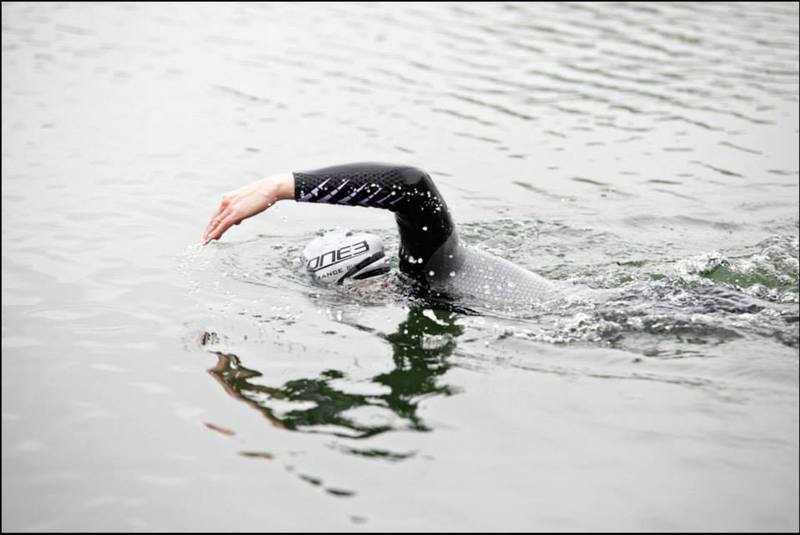 Some of you will have followed my swimming progress last year when I went from being able to swim ½ a length of a pool, whilst swallowing most of it, to completing one mile events in Windermere, Loch Lomond and the London docks. This year the swimming journey continues and I thought I'd let you know what I'm up to and why.
I still don't feel like a particularly sporty person and this is very clear in my mind when I'm swimming. Within the first ten minutes of swimming a voice pops up, questioning what on earth I think I'm doing and wouldn't I rather be warm and dry? I have learned how to hush that voice, lovingly known as my swimming chimp, and to keep going. This year I have once again entered the Great North Swim, The Great Scottish Swim and the Great London swim. I have done this because I loved the friendliness and atmosphere of those events but really because I want to try and do better than I did last year! I want to enjoy them and beat my times. In addition to those events I have entered the Great Manchester swim which is another one mile event. I like that distance.
I have to confess I have done something a bit crazy. In a moment of madness I entered an event that scares me just thinking about it. An event that is five times the distance of any event I have ever done. I have lost my mind and entered the Coniston end to end swim on the 6th September. It's a 5.25 mile swim. Yes I do realise that I will be swimming for more than five hours! Agghhhhhhhh.
As this big swim is such a massive challenge for me, I decided that I would do that one swim for charity. My one mile swims are for me and for my own enjoyment but the Coniston swim is a big scary swim in my mind, and as much good needs to come out of it as possibl. Also by swimming for charity it will keep me going.
Let me tell you how and why I have picked my chosen charity for that swim. In this last year I have met many fantastic people through Facebook and my eyes have been opened to the number of people suffering from and battling with M.E. In particular, I recently sponsored a courageous young lady who spends much time confined to bed and one room. She set herself a challenge of a sponsored walk and her aim is to get to her garden gate. This is a really big deal for her and she wants to raise money for Invest in M.E. Such courage and determination is inspirational and because of this I have chosen Invest in M.E as my charity for the Coniston end to end swim. I will be swimming for the fantastic people I have met through Facebook and to raise money to help change the future of people whose lives are greatly affected by M.E.
I'm not big on asking people for money but any donations, no matter how small will make a huge difference. I will keep you posted on my swimming progress as I complete each event and let you know how the training is going for that big scary swim.
Here is the link for my just giving page. Your support and encouragement is always appreciated!
https://www.justgiving.com/Sarah-Loveland
Many thanks,
Sarah x