Great North Swim - Mission Accomplished.
Posted on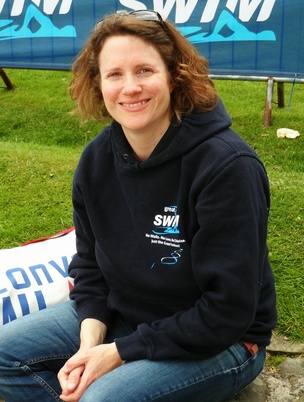 Last Saturday I was in Windermere for the Great North Swim. I wanted to beat my time from last year! I had put in the training and I was feeling confident.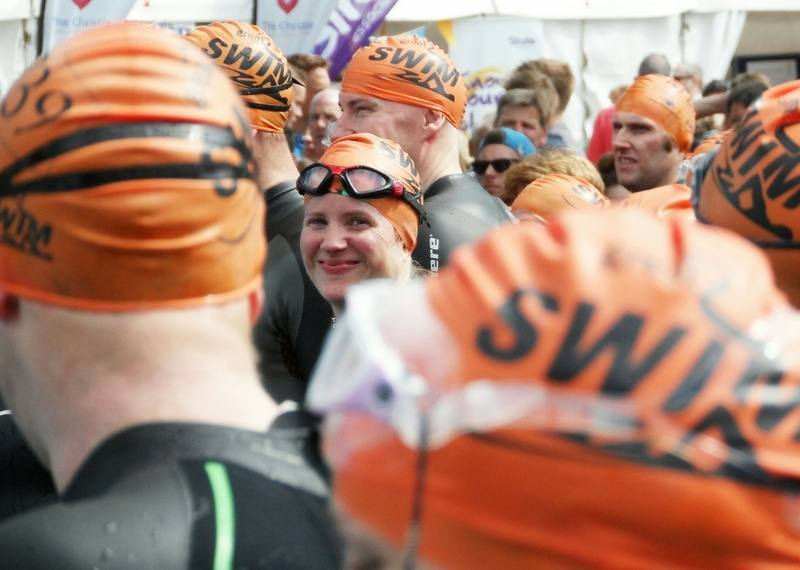 What my mind had successfully managed to delete from last year, was just how brutal entering the water with hundreds of other people can be. Some describe it as a washing machine effect, with the water being all churned up, and lots of people thrashing about. I certainly got knocked about quite a lot which was not my favourite part! The weather was beautiful and apart from hundreds of people kicking and splashing, conditions couldn't have been better. I'm pleased to say that I completed the swim and did beat my time. My official time this year was 40 minutes 55 seconds.
When I swim I wear a Garmin watch which has GPS. This is helpful because I can see exactly how far I've gone, how fast I did it, and also whether I zig-zagged about all over the place. I have never been one to make things easy for myself so when under pressure I seem to lose the ability to swim in a straight line. This means I end up swimming further than I need to. My trusty Garmin informed me that I managed to swim an extra 200m on top of the mile I was supposed to do. I need to stop doing that and my aim at the next event is to swim between the giant buoys in a straight line.
I'm now looking forward to, and training for July's challenge. On the 5th July I am doing a 3 mile training swim in Coniston with the organisers of my 5.25 mile September swim. This will be a 3 mile swim in a line (hopefully not a zigzagged line) rather than laps around a set of buoys. My next event is on the 19th July. This is the Great Manchester Swim and it is in the docks at Salford Quays. I've not done that one before so it will be new to me and very exciting.
As a reminder in case you're not aware, all these events are leading up to my big scary swim in September, where I will swim 5.25 miles from one end of Coniston to the other. I'm swimming for Invest in M.E and swimming for all the fantastic people with M.E that have inspired me this year. Here is the link to my Just giving page https://www.justgiving.com/Sarah-Loveland/
You can also sponsor me by text...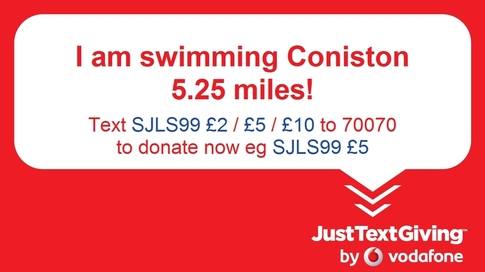 Thank you so much for all your support. It means so much to me.
Sarah x