More than a mile...
Posted on
Last year swimming a mile for me was a big thing. That was the challenge. This year my goal is the 5.25 mile Coniston end to end. I still like the one mile events but now they are more about how fast I can do a mile, rather than completing a mile.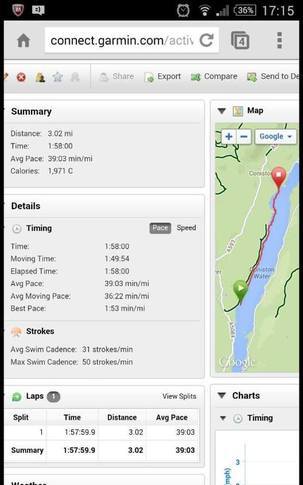 On the 5th July I did a three mile training swim in Coniston. The weather was beautiful. A small lake district ferry loaded with swimmers, headed three miles along the lake and dropped us off on a rickety jetty. The aim was to swim back to where we had started, pausing half way at a feed boat for a bit of energy. I was very excited about this as jelly babies had been mentioned. Those of you that know me, know that the only time I can really get away with eating sugar like that is directly before a swim and I can then burn it off. This type of swim was a first for me, and what I discovered was that it is a more relaxed way of swimming. On a longer swim it's important not to set off too quickly and I was able to enjoy the scenery. It was so lovely to be able to really appreciate the beauty of swimming in such a picturesque place. I completed the swim and got out of the water feeling like it was the most enjoyable swim event I have ever done. I did have 3 jelly babies at half way, and whilst these might have contributed to my happy state of mind, I was genuinely happy with my progress. This was the furthest I had swum and I had enjoyed it!
On the 19th July on a very rainy Manchester Saturday I swam a mile in Salford Quays. This was the great Manchester swim and an event that I hadn't done before.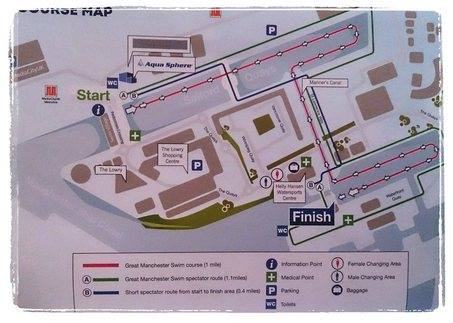 The thing that I like about swimming in the docks, is that you are more contained and can just follow the wall all the way round. You can't really swim too wide or zig zag too much. The course was a bit like an H shape which is also much more interesting than a big loop. As I hadn't done this course before I didn't have a best time to beat. I completed it in 42 minutes 31 seconds and have another medal to add to the collection.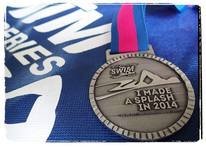 In August I shall hopefully be swimming with some basking sharks, doing a mile in Loch Lomond (minus the sharks) and a mile in the docklands, London! Not to mention trying to get over my issues with sea swimming and building up the distance for September!
Thank you to everyone that has sponsored me so far. Here is the link for those who would still like to donate. Whilst I appreciate that September is still a way off, it doesn't hurt to sponsor me early and get it out of the way. :-)
https://www.justgiving.com/account/your-pages/Sarah-Loveland
You can also sponsor me by text...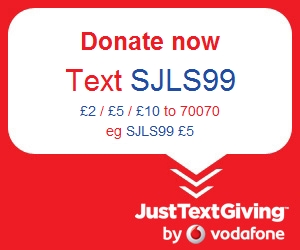 Thank you. Sarah x