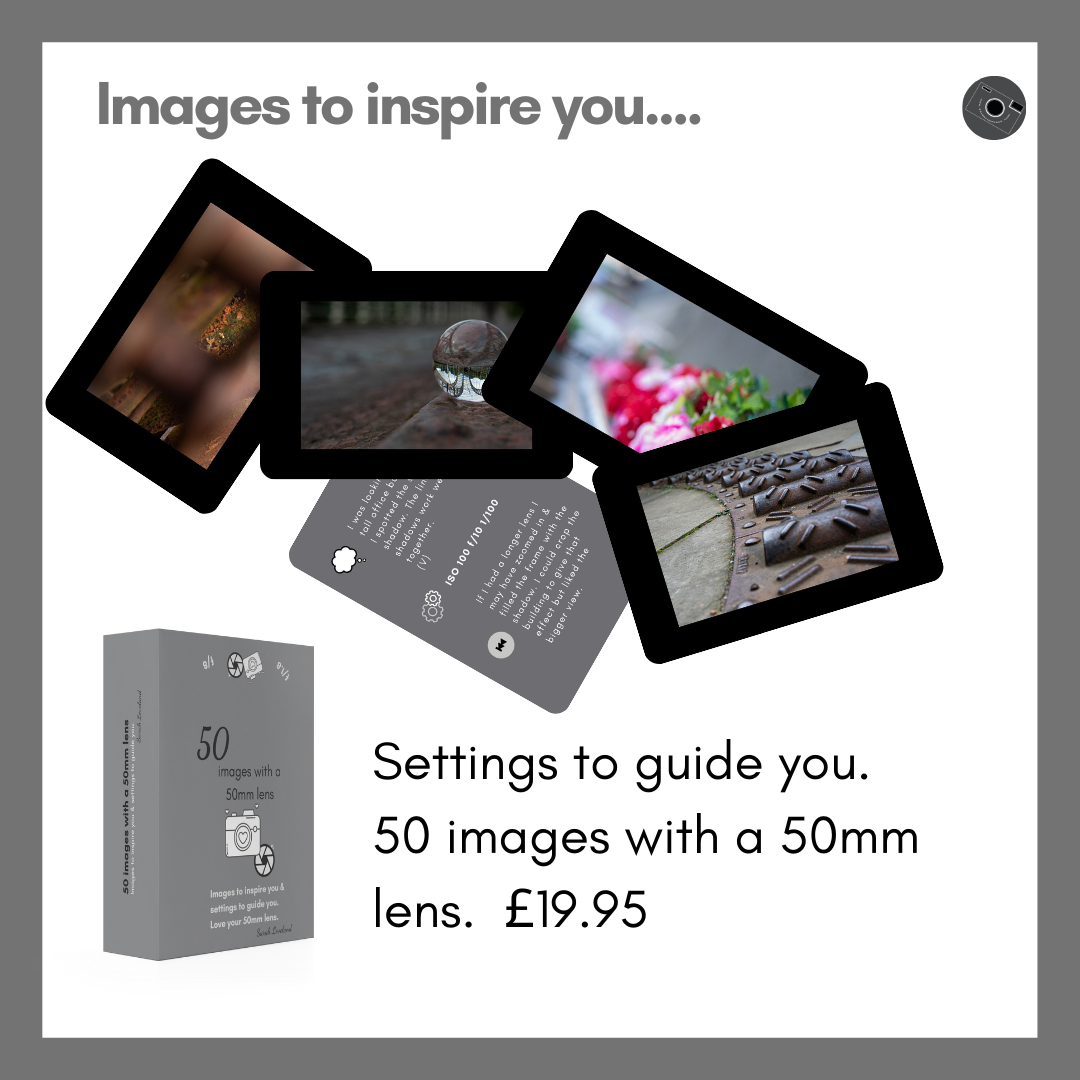 Often people read or hear that they should get a 50mm lens. They get one and then it sits in their camera bag not getting a lot of use. The 50mm lens is such a versatile lens that doesn't cost an arm and a leg. You can do so many great things with it.
In this card deck you will find 50 cards that have a whole variety of images on them. On the reverse you will find the thought behind the image, the actual settings and then some after-thoughts on the image. Maybe I wished I had used a different setting or hadn't cropped a bit out. Those thoughts you will find there.
The thing is I am a creative human and not a photography robot. In moments where we get caught up by amaziing light or vibrant colours we might not choose text book settings. That's ok!
These cards will inspire you to get out there. The settings used for each image can act as a guide. These cards are designed to help you get the most from this particular lens but if you have a different lens don't worry.
If you don't have a 50mm prime lens and instead have a kit lens (18-55) or lens that has the 50mm as part of it's range you could still use these cards. The main difference would be that the f number that your lens goes down to might be different from mine. That's ok. These cards are meant to give you ideas so even if you are on auto and not using a 50mm they may give you ideas of things to take pictures of when you are out and about. They are also quite nice to look at!
The cards are now in stock. They make a lovely gift.
They are £19.95.
Each card measures approx 78x108mm